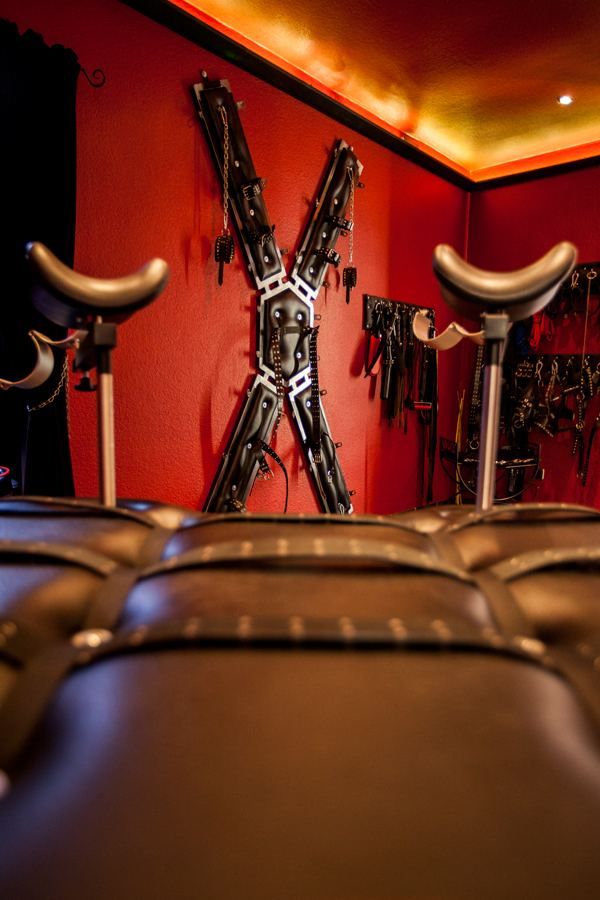 Latexsuite
Our rubber area of superlatives
You prefer something extraordinary? We invite you to visit out Latex Garden Eden. An entire rubber level is waiting to become the playground of your dreams. A large studio, eqiped with designer stainless steal furniture made to our desires. Cold steal encountering with hot latex. A curious, very individual rubber cell, a rubber lounge for sensual contact and of course a clinical rubber zone. The modern aperatures and the well selected equipment make this part of our house unique. This area features air condition of course.
A world made of rubber, sweat and enclosure. Here, you experience your wildest rubber dreams with our ladies completely dressed in latex.
We offer a lot of special equipment and tools, as well for beginners as for our heavy rubber experts. A large selection of extraordinary rubber masks, breathcontrol and gagging-masks can be used to enforce your lates experience. We only use high class rubber suits, such as Demask, Studio-Gum, Ectomorph, Rubber-Finest etc.) Sizes from S to 5XL are available. Our latex collection is state of the art and will be expanded continously.