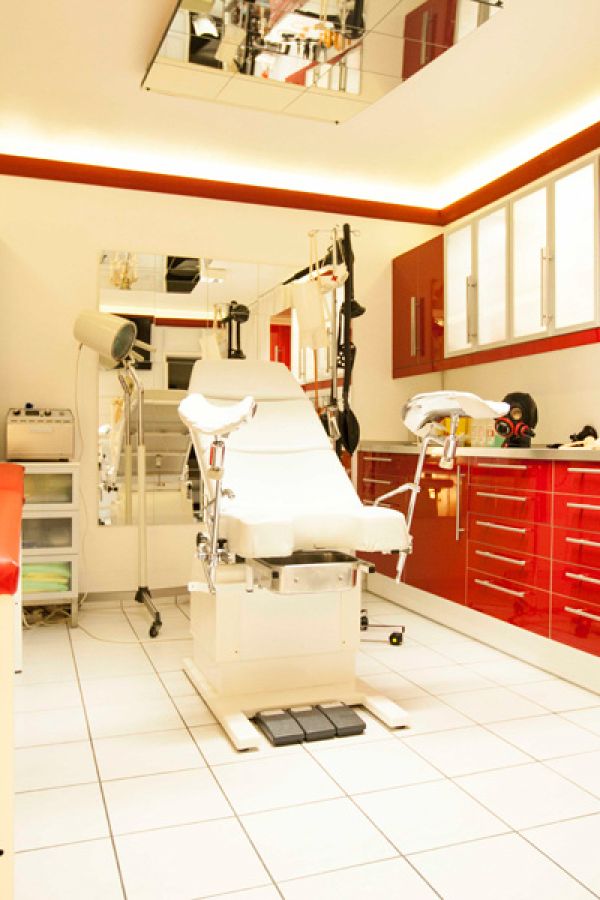 White Rooms
Highest standards in White Room Games and Medical Fetish
In case ob bizarre suffering, a profound anamnesis ist as well required as an examination and sensitive therapy and/or treatment. We proudly present our new emergency room featuring an entire new equipment and style.
Beside from an authentic medical furniture an first class instruments we have established a very warm and comfortable ambience which is perfect for a medical condition test but also for emergency treatment to ensure your healthy feeling.
From general medicine to urology and sexual psychology up to erection check up. Our medical team consists of bizarre doctors, lascivious nurses and sexy patients. All treatments are available in rubber of course, we are looking forward to welcome you in our practice.
Of course we feature a large collection of equipment for all kinds of examinations. Segufix, catheter, several gags, dental instruments, needles, specula, enema, vibrators and dildos from small to huge.